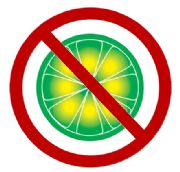 File-sharing programme LimeWire has been permanently shut down after a federal judge found it guilty of helping users in committing copyright violation "on a massive scale."
The shut-down is the final chapter in a case brought against LimeWire LLC by the Recording Industry Association of America (RIAA) over four years ago.
The suit, filed by the RIAA on behalf of eight major music publishers in the U.S. District Court for the Southern District of New York, charged LimeWire with facilitating "pervasive online infringement."
Free Bittorrent Clients: Limewire, Shareaza, Transmission, Deluge, Topbt, Miro, Frostwire, Tribler, Mldonkey, Bittyrant, Mp3 Rocket